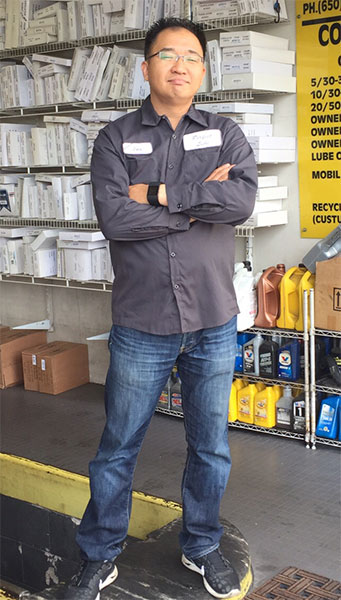 Established in 1976, the Perfect Lube of San Carlos name reflects 1st rate customer service and personalized attention. A family owned-business started by local San Carlos Family, Perfect Lube is now operated by John Lee and a team of experienced technicians who pride themselves on performing all services with honesty and accuracy. Our family is committed to providing your family with the best quality service. At Perfect Lube of San Carlos we believe being a responsible business is not only the right thing to do, but the right thing to do for our business. we do not upsell unnecessary products or services, and you can rely on our speed, dependability and reliability of  us standing behind our work.
OUR MISSION
Perfect Lube of San Carlos is committed to being a responsible business with an emphasis on customer care and donating knowledge when needed. Our well trained technicians are responsible for carrying out this mission with dedication and integrity. Part of our mission is alway be the friendliest local business in town!
OUR VISION
Perfect Lube of San Carlos vision for the present and future is simple. Give the customer the best value for their service.. Our vision is put into action through programs, projects and planning that benefit our staff as well as our customers in the community. Learn more about our commitment to customer care excellence by contacting us.
For more information or schedule an appointment give us a call today at (650) 394-5374